Kabar mengejutkan datang dari Presiden Federasi Sepakbola alias PSSI-nya Inggris, FA, Gordon Taylor. Dia mengencani tiga model telanjang sekaligus setelah acara penghargaan PFA Player of the Year.
Dilansir dari The Sun, setelah acara penganugerahan itu, pria 73 tahun tersebut bertolak ke kelab Playboy bersama tiga wanita seksi. Salah satunya mantan model topless Amy Christopers.
Presiden Federasi Sepakbola Inggris, Gordon Taylor.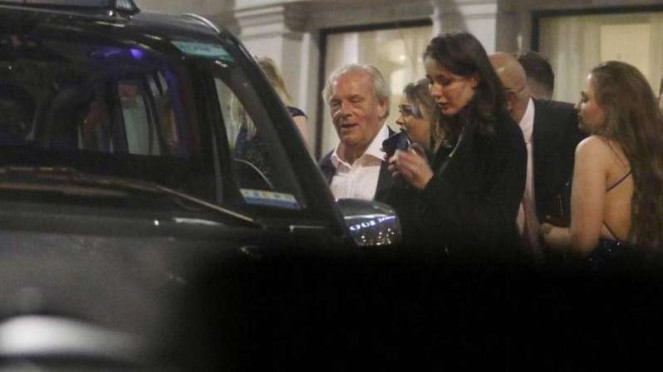 Bahkan, sempat terjadi keributan saat dia menuju kelab tersebut. Taylor berangkat ke kelab yang berlokasi di London Barat itu sekitar pukul 03.30 dinihari, Minggu 22 April 2018 waktu setempat.
Padahal, sebelumnya tamu di Asosiasi PFA bertengkar setelah ditolak masuk larut malam ke sebuah bar di Hotel Grosvenor (lokasi acara).
Para pejabat dengan setelan jas hitam terlibat kontak dengan staf keamanan. Kala itu waktu sudah menunjukkan pukul 03.00 pagi.
Salah seorang saksi mata yang tak disebutkan identitasnya mengatakan bahwa tamu yang ditolak masuk telah mabuk berat. "Beberapa pria itu muntah sehingga mereka hampir tak sadarkan diri," ujarnya.
"Beberapa orang ditolak masuk ke bar dan segera ditendang. Mereka sempat ingin meninju penjaga keamanan hotel," tambahnya. (one)